It's beginning to look a lot like…
Hi, I'm Mandy, and I'm a North Dallas Photographer. I do a lot of other styles of photography, plus video and audio work. To view more, visit my portfolio or my Facebook page!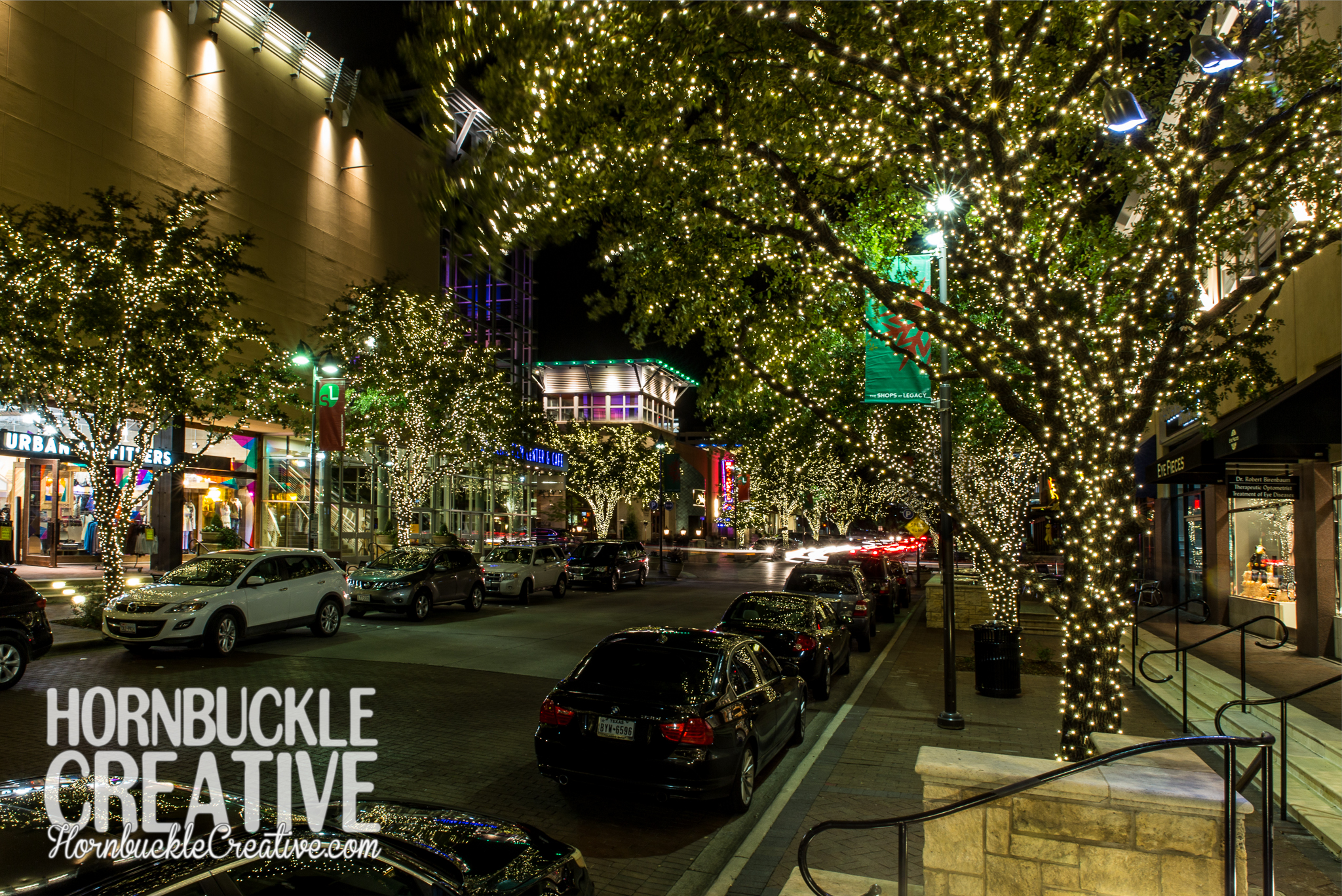 A few weeks ago, I was driving home with my new tripod and my friend's Canon 6D in my passenger seat (where I was lovingly stroking the 6D and whispering sweet nothings to it, probably), when I noticed that the Christmas lights at the Shoppes at Legacy were on. They really do Christmas PRETTY, let me tell you.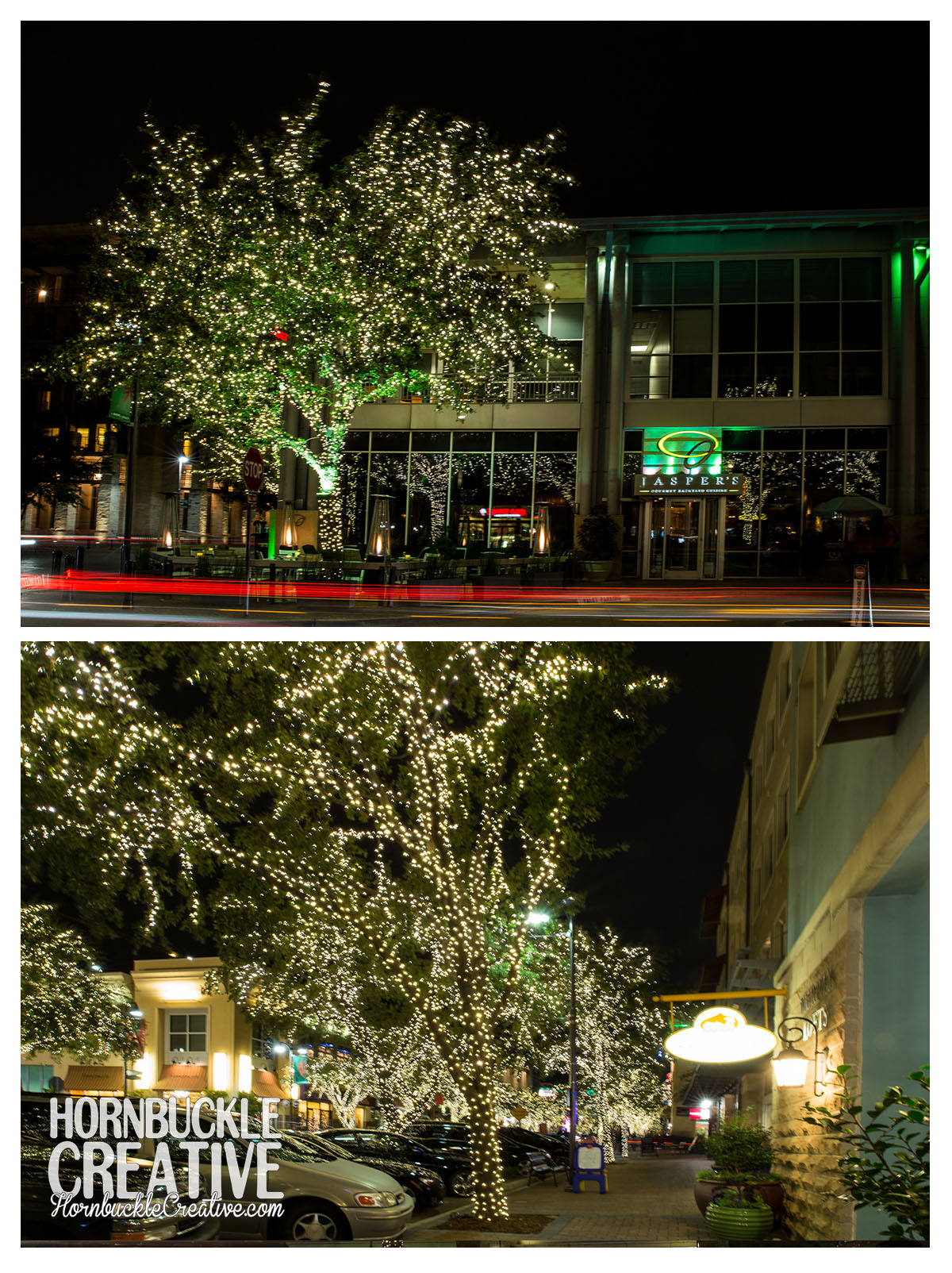 It seems like there is a light for every leaf on every tree. It's my favorite. Probably not energy efficient, but look! Pretty! I just had to stop and get a few shots. That restaurant above? Jaspers? Amazing. I have dreams about their salmon.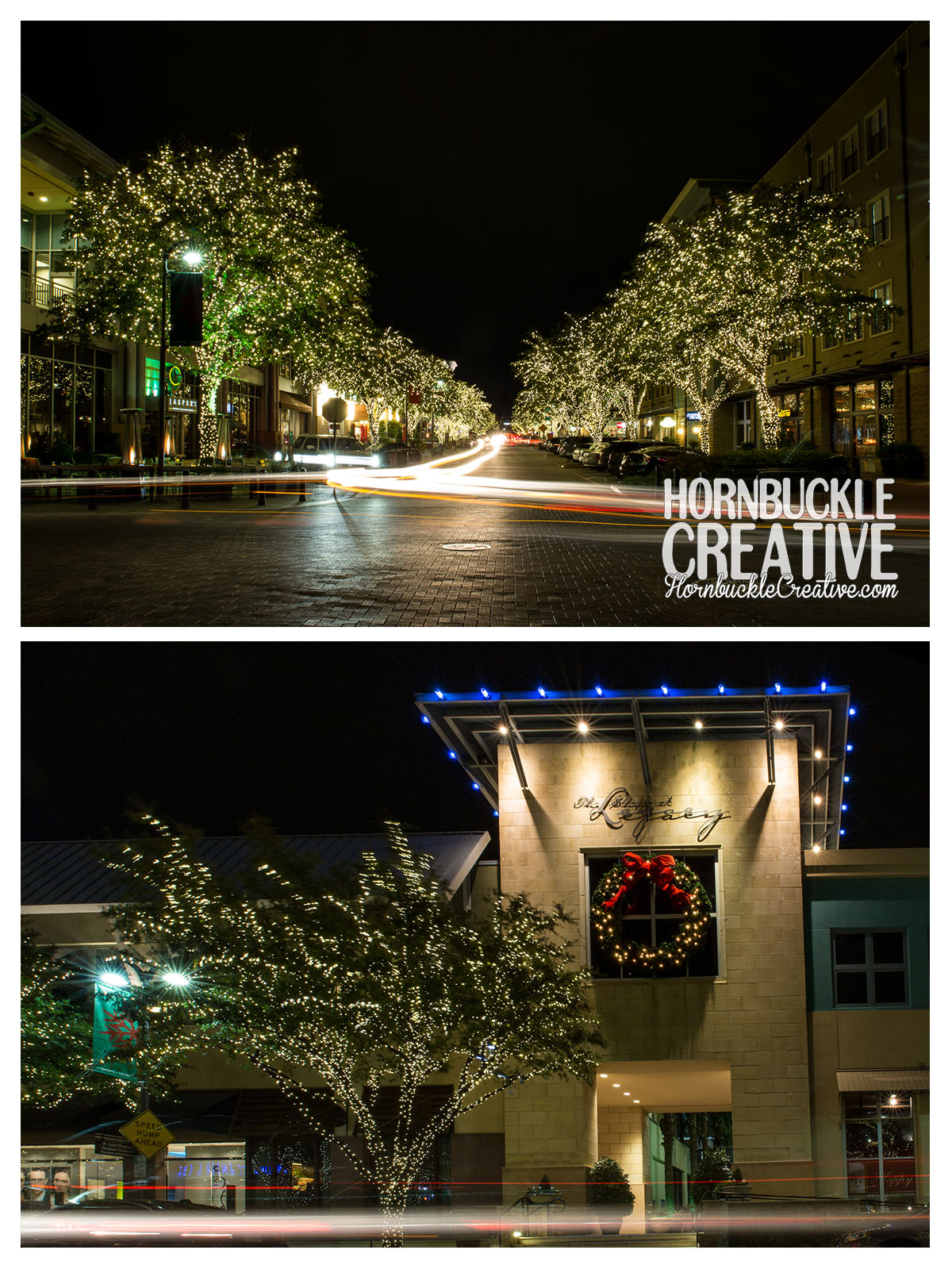 —
Have we met yet? Hi, I'm Mandy Hornbuckle! To book me for a North Dallas (Allen, Plano, McKinney, Frisco, Murphy, and anywhere else in DFW!) senior session, family portraits, newborn or kids' pictures, product shots, bridal portraits, events, "real life" session, or any other photography needs, visit me online at my Hornbuckle Creative website or email me at mandy@hornbucklecreative.com. I also provide videography, editing, and audio design services. If you haven't already liked Hornbuckle Creative on Facebook, I hope that you do that here today!